By: Shoubhik Bose & Debanjana Maitra
Shoubhik and Debanjana are senior software engineers based in Boston.They are passionate about travelling and pack their bags to embark upon new adventures whenever they can.
Planning The Trip — The 5 Towns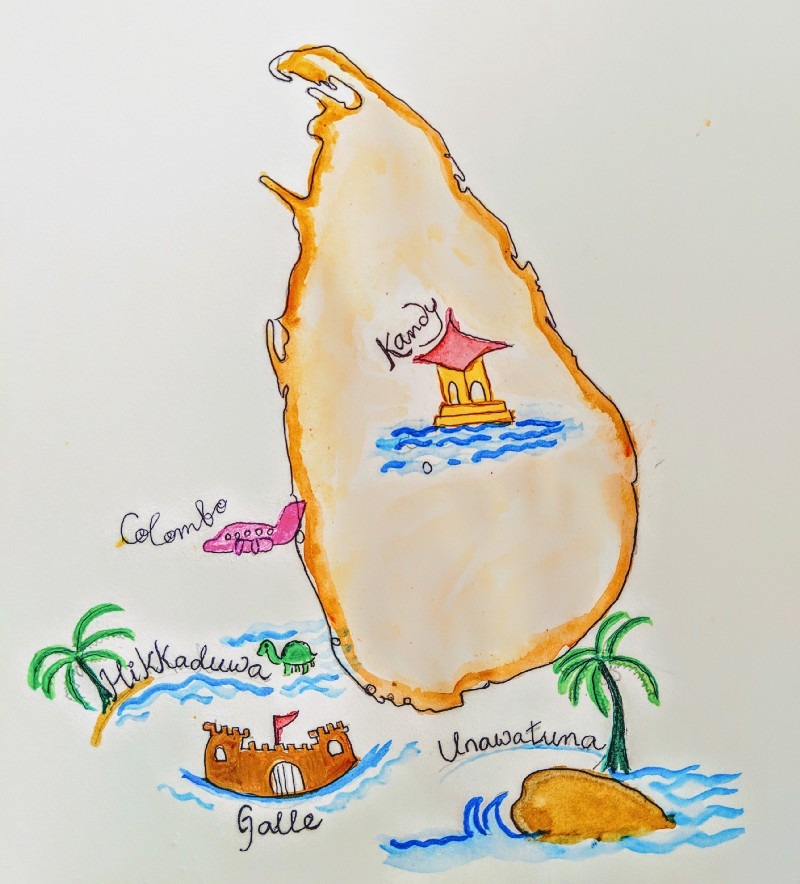 Sri Lanka is known for its beaches, the colonial architecture, the Eurasian population and the Buddhist relics. We chose 2 beach towns — Hikkaduwa and Unawatuna, one fort of the colonial era— The Galle fort, one hill station with Buddhist relics — Kandy and one big city to unwind at the end of the trip — Colombo.
One needs to fill an online form with ticket details — which makes one eligible for a visa-on-arrival.
We had planned an itinerary of 10 days — Round-trip tickets were about 10,000 INR per person.
We followed our usual thumb-rule, if the commute to a town takes more than 6 hours, then we stay there for at least for two nights.
It's easy to book inter-city transport while in Sri Lanka.
---
Touchdown — Bangalore to Colombo